George Squier Dahlias
|
home



....
Welcome to George Squier's dahlia garden
George Squier is located in North Clarendon, Vermont. He grows about 250 dahlias each year, specializing in medium to large varieties.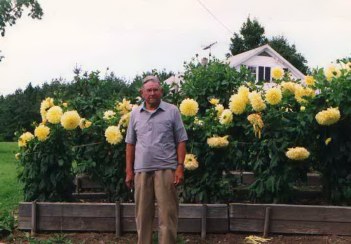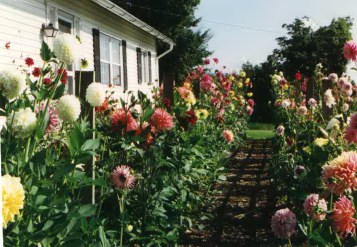 A row of Kelvin Floodlight In front of the house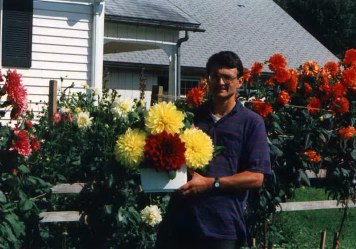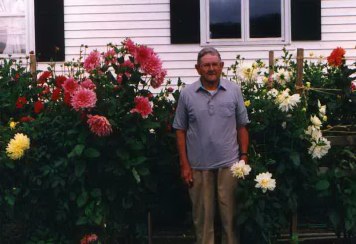 Joe Squier with "Kelvin Floodlight" and "Thomas Edison" George in front of "Otto's Thrill"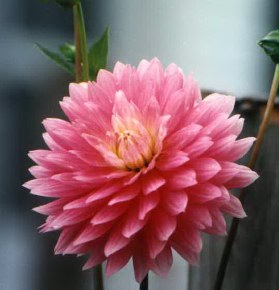 Large cactus Dambuster fimbriated decorative, Gay Princess